Oasis Sari-sari Store Project
One of the focus areas that RDC is covering is projects that promote inclusive and sustainable economic growths, employments and decent work for all, to help people and the communities in which they live become more self-sufficient and resilient. In the Philippines one of the business models that is key to the communities are the Sari-sari stores, which are small retail outlets that can be found in almost all neighbourhoods, sometimes even in every street corner throughout the country.
In a lot of cases, the stores are run by women entrepreneurs. Thus RDC is of the view that embarking on this also provides another opportunity to support SDG through women empowerment initiatives. As a pilot project, financial assistance has been provided to 2 beneficiaries in Davao City; Sister Amina L. Sadidul and Sister Hoda Deporos Larazaro. Operations for these pilot projects are already in progress. The Sari-sari store has been given a brand name of "Oasis" depicting a fertile spot in an arrid area, often providing relief or refuge.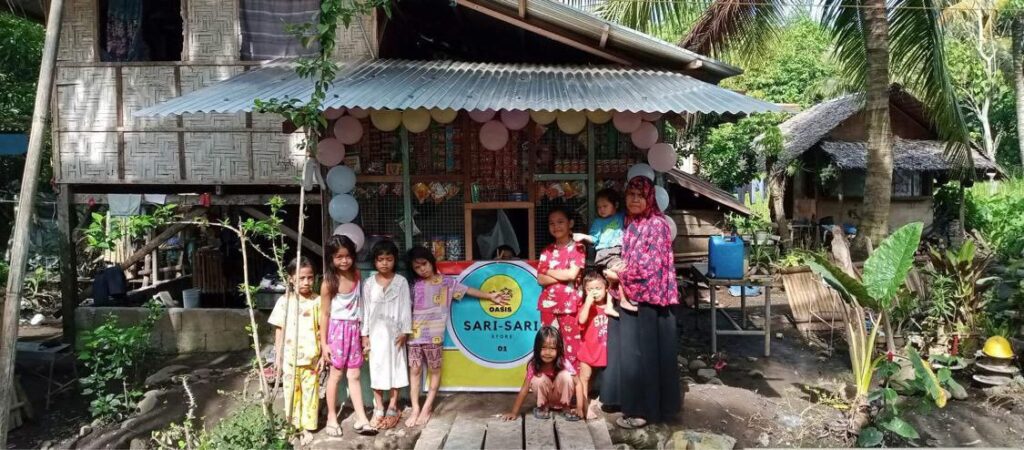 One of the locations of the project is at Purok Lacatan Lomlom Darong Sta. Cruz Davao Del Sur, Philippines.
The total cost for the project is estimated at RM96,000