Education And Training Projects
In many parts of the Asia Pacific region, there are students from underprivileged families yearning to pursue their studies to improve their lives and the lives of others around them. This includes the opportunity to pursue Islamic education in many Muslim minority countries.
In line with the United Nations Development Programme (UNDP) Sustainable Development Goals (SDGs) 4, Quality Education, RDC aims to provide "Quality education and promote lifelong learning opportunities for all".
We aspire to improve the opportunities for equal access  to affordable and quality education for all women and men and build the capacity for education in the communities. This means providing lifelong learning opportunities for children, youth, and adults which includes preschool, elementary/primary school, secondary school, technical, vocational, and tertiary education.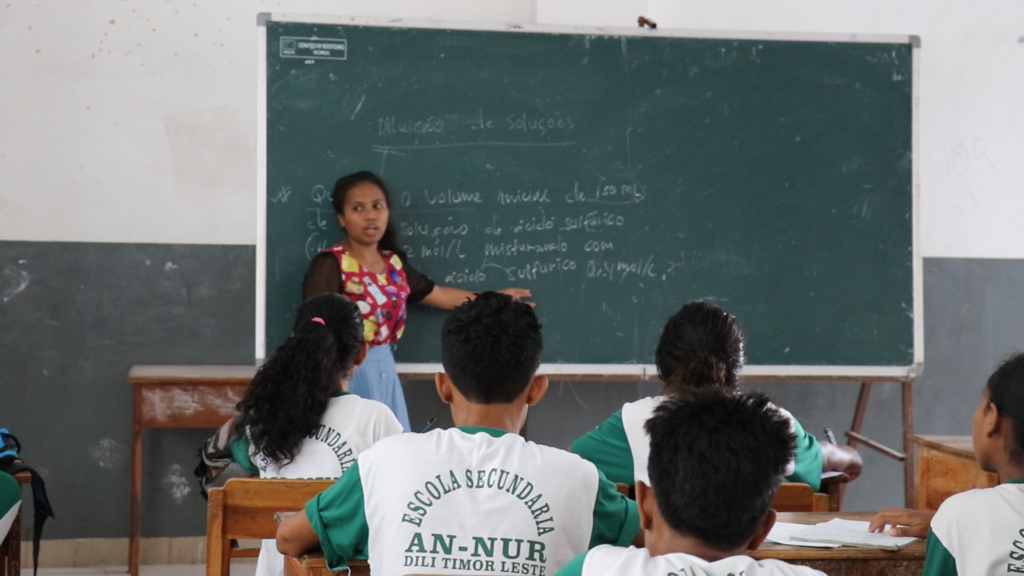 Annur School is a school administered by the Annur Foundation in Timor Leste. There are currently about 3000 students of various background and religion attending Annur School.   Even though much progress has been made since the school was first established, it still lacks facilities such a resource centre and digital equipment.  It is RDC's aim to build a library and resource centre for them. 
Youth Leadership Symposium
The program seeks to congregate youth from countries of Asia Pacific who show interest and enthusiasm in developing themselves to provide them with an understanding of the youth's role in nation-building through social unity, economic prosperity, and inclusive political stability.
RDC Education Conference 2022
In efforts to raise the quality of Islamic education in the Asia Pacific region, it is important for education institutions to network and share best practises so that others can learn from them.  With the aim of providing this platform of sharing, RDC organised an Education Conference with the theme " Education is Key to the Development of a Compassionate Society".  Through this conference RDC aims to promote collaboration between experienced and budding or new Islamic Education Institutions in the Asia Pacific region.
This initiative aims to raise funds to sponsor students from the Asia Pacific countries to further their tertiary studies in Malaysia and become future role models for the communities in their countries.